Since 2002, Amato Art Productions has supported non-profit organizations such as Special Olympics, Gold Medal Plates, Local Amateur Sports Teams, Breast Cancer Survivor groups and Art organizations through our art.
The long term focus of our support is with Veterans support services. These are vital services for Canadian Forces Veterans and their families to help them cope with physical and emotional conditions many Veterans face upon their return home from abroad. Services such as Military Families Fund, Soldier On, Hospital Comforts Fund and the Canadian Forces Personnel Assistance Fund all provide necessary services to our troops when they return home.
Each year we create new paintings with a Remembrance Day theme. In 2014, we decided to commit some of the proceeds from the sale of the prints from the paintings to the support services mentioned above. By supporting our art, you are also supporting our troops.
Amato Art Productions is a privately owned company, not affiliated with government organizations. We have set up this program because we believe it is the right thing to do.
If you know of, or are part of a non-profit organization and are interested in partnering with us for your fundraising campaign, contact us for more information.
Joseph Amato pursues capturing life's special little moments that mean so much through the course of a person's life. Family, nature & maintaining Canadian tradition by honoring Canada's Military families and Veterans are pre-eminent in his work.

He encourages artists of all genres to follow their dreams and never give up - it is part of who we are.

His favorite artists are Norman Rockwell, Charles M. Schultz and Sue Coleman.

Born in Alberta's Peace Country, his heritage is Italian, Cree, Scottish and Norwegian.

His greatest inspirations are his family & Canada's West Coast - the islands, ocean and the people.

Mediums - acrylic, watercolour, oil and pencil.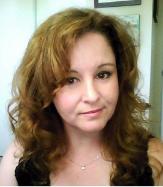 Carey Leanne Amato,
Born in Vancouver, British Columbia, Canada Carey's artistic focus is about preserving Canada's rich culture through commemorative paintings celebrating Canada's history and achievements.

She is also working on a Children's book of dreams which she has written and illustrated.

Carey's mediums are oil, acrylic & watercolor.

Exciting new projects to look forward to with sunrises and sunsets!